Welcome to C.S. by G.B.
CS by GB is a Blog about an Open Learning program. This Program is a self training to Become a Pentester.
csbygb@world:$ whoami
Ethical Hacker 🏳 |🏆 Pentest Ninja Award W.S Cyberjutsu | 🇨🇦 Top 20 Women in Cybersecurity #DoWeLookLikeHackers 🏳️‍🌈
My Story, Why and How I chose to Become a Pentester
Self Study in 6 steps
My project, involved multiple steps such as E-learning, CTFs, learning expeditions, internship, conferences and volunteering in Cybersecurity communities.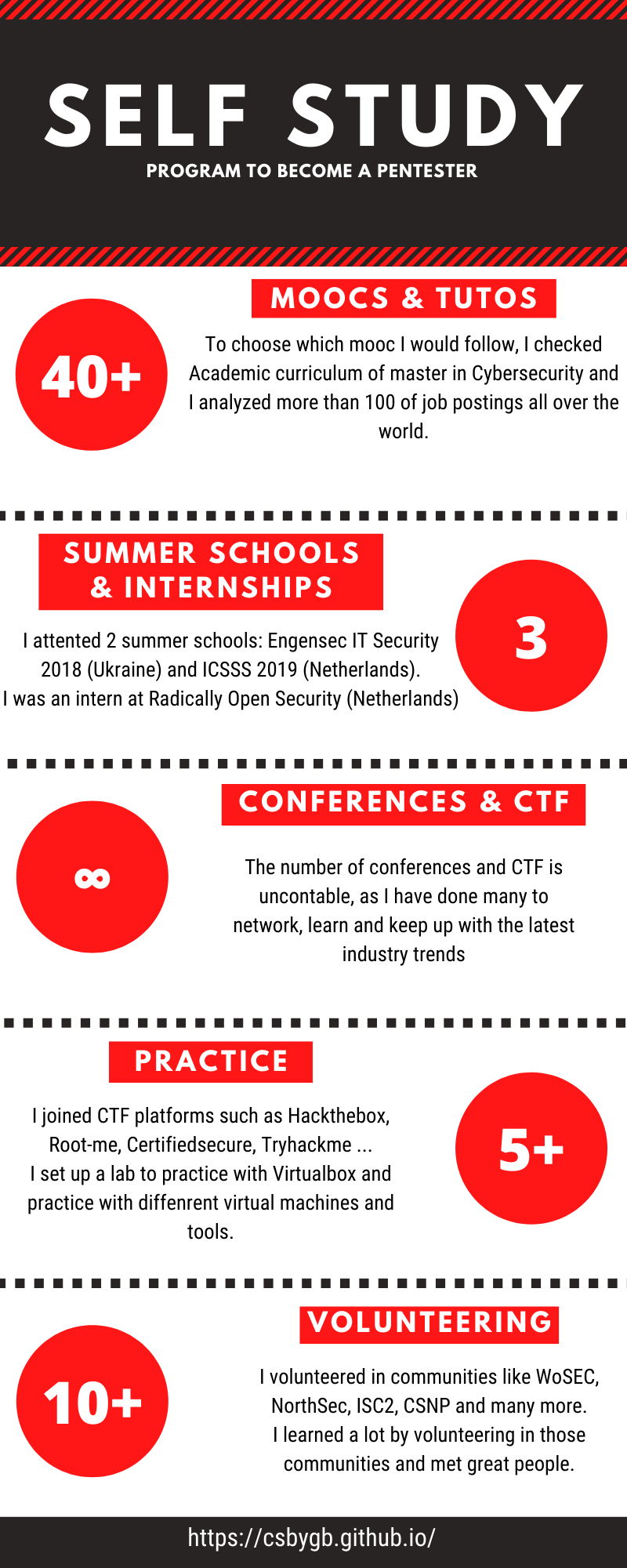 Portfolio of my journey in Cybersecurity