Welcome to C.S. by G.B.
CS by GB is a Blog about an Open Learning program. This Program is a self training to Become a Pentester.
csbygb@world:$ whoami
Ethical Hacker 🏳️ |🏆 Pentest Ninja Award W.S Cyberjutsu | 🇨🇦 Top 20 Women in Cybersecurity #DoWeLookLikeHackers 🏳️‍🌈
My Story, Why and How I chose to Become a Pentester
Breaking into Cybersecurity, guest: Gabrielle B. - a podcast by Christophe Foulon and Renee Small
The Hacker Factory Podcast, guest: Gabrielle B. - a podcast from ITSPMagazine by Philip Wylie
Timeline of my blog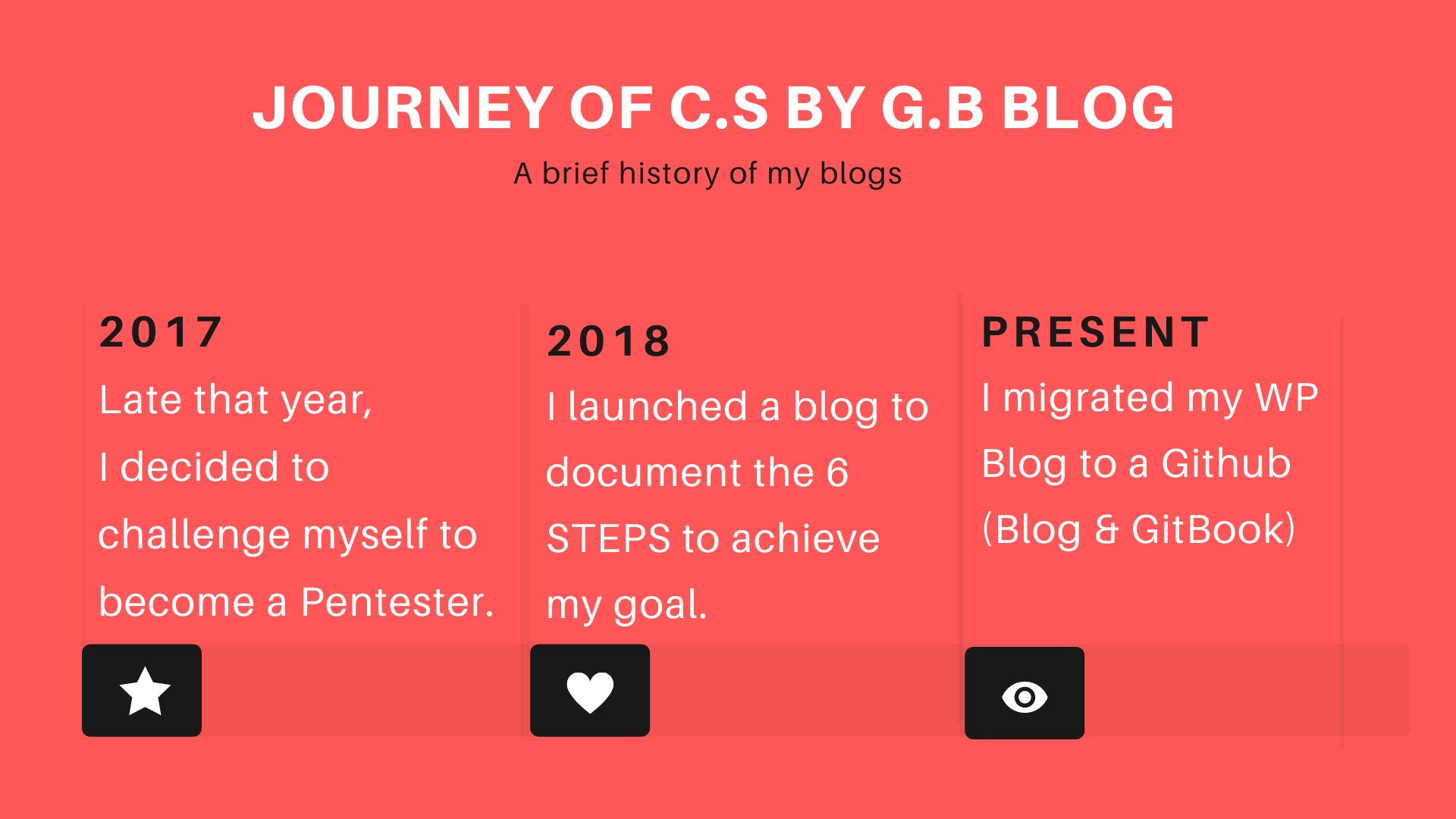 Wanna go back in time? Check this out!
Open learning Program
My self study program is based on a lifelong learning education science concept called « Apprenance ». My project, involved six steps such as E-learning, CTFs, learning expeditions, internship, conferences and volunteering in Cybersecurity communities.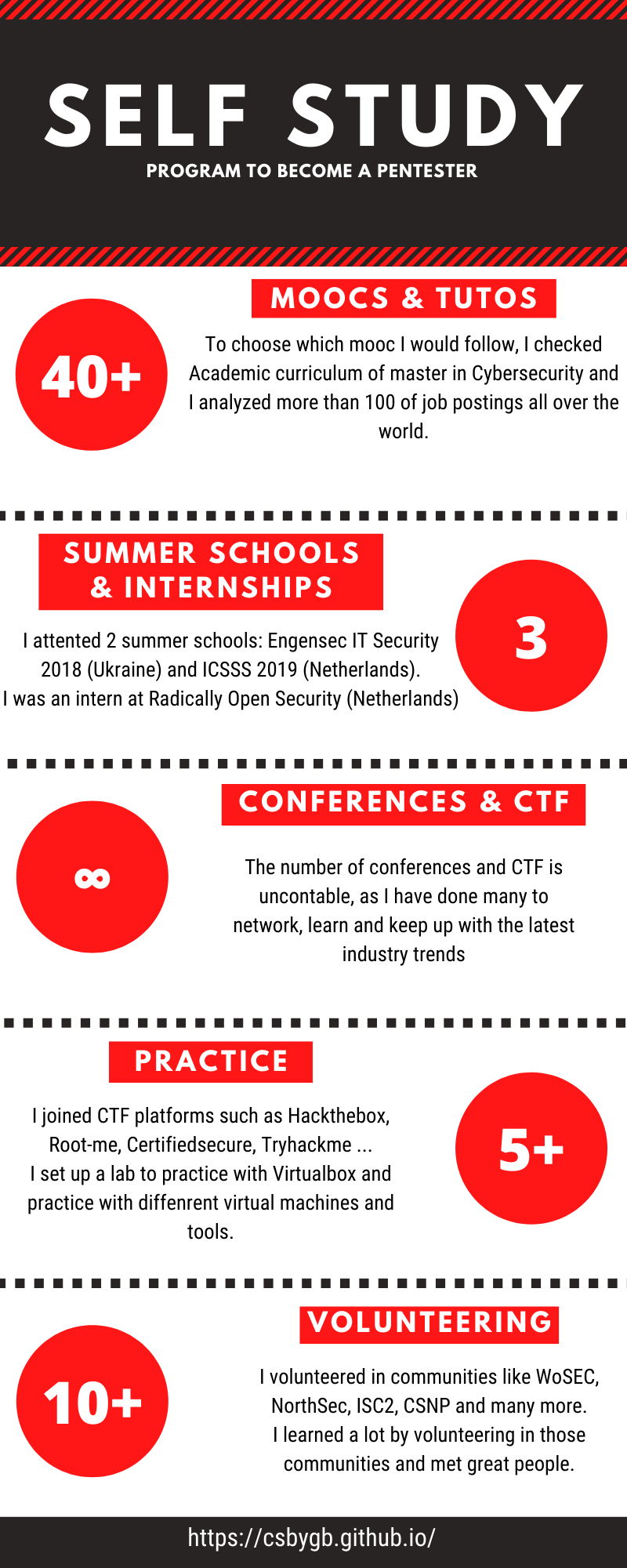 Portfolio of my journey in Cybersecurity